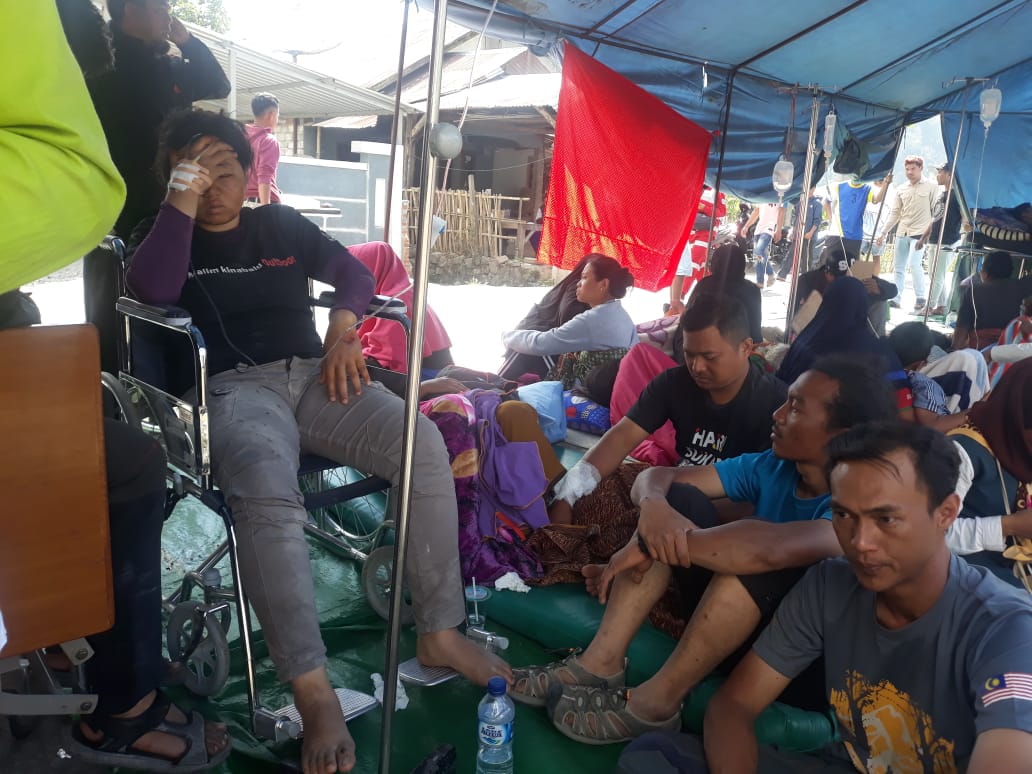 Lombok, 29 July 2018 – 16 people died in both East and North Lombok. One of them is a Malaysian tourist, according to Emergency Response of Provincial Disaster Management Agency (ERPDMA).
The latest report shows that 820 people are being trapped in the mountain and 617 from the total figure are foreigners.
The incident has also caused 18 Malaysian citizens to be evacuated in Mataram Hospital.
The Indonesian Meteorological, Climatological and Geophysics Agency (BMKG) reported an earthquake of 6.4 magnitude which struck on the north coast of Lombok Island, and which was felt in Lombok as well as in Bali and Sumbawa yesterday at 5.47 AM local time.
The earthquake was triggered by the activity of the Naik Flores Cesar fault, however, no tsunami warning was issued.
The earthquake struck in North Lombok, West Lombok, Mataram, Central Lombok, West Sumbawa, Sumbawa Besar, Denpasar, Kuta, Nusa Dua, Karangasem, Singaraja, Gianyar and several other areas in Bali.
According to CNN Indonesia, the Governor has declared the emergency status for three days and will be extended based on the field development and situation.
Islamic Relief (IR) Indonesia is now communicating with the head of ERPDMA, Mr Agung and Mr Taqi from KONSEPSI via mobile to monitor the situation and information release from government.
Two teams have been dispatched led by IR Indonesia staff, Wahyu and now heading to the mountain to assess the situation together with KONSEPSI.
Another team led by Masnawati will be on-standby in Lombok Hospital to observe the current situation of Malaysian evacuee.
[Source: Islamic Relief Indonesia]