Shopee, IR Malaysia distributed aid to 65 underprivileged families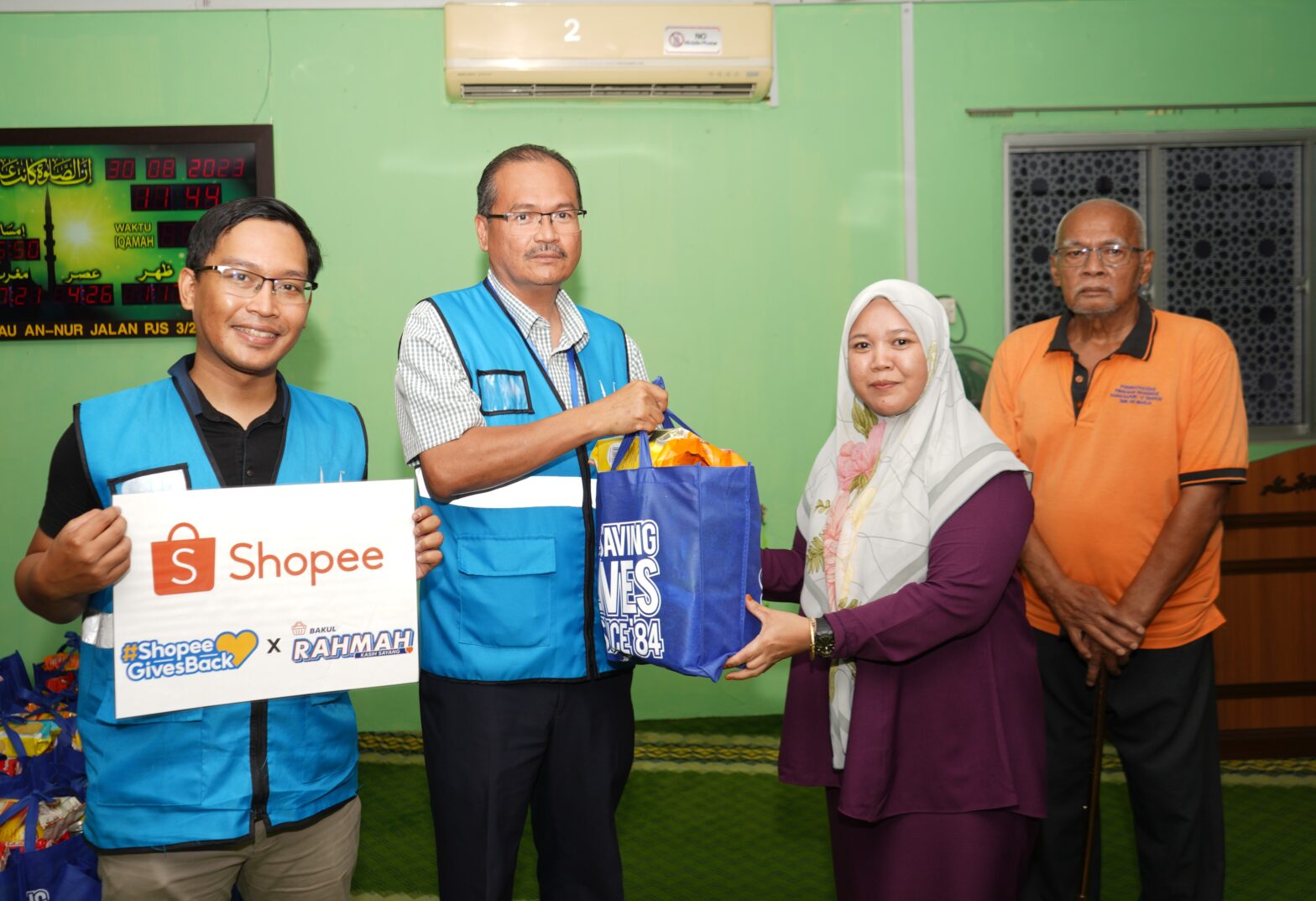 PETALING JAYA, August 30, 2023 – A total of 65 families, consisting of senior citizens, single mothers, orphans, persons with disabilities, and the B40 group in Flat Desa Sepakat, received food, drinks, personal care items, and baby necessities from Shopee in collaboration with Islamic Relief Malaysia (IR Malaysia) today.
Muhammad Firdaus bin Muhammad, the Fundraising Division Officer at IR Malaysia, stated that the aid was distributed through Shopee's initiative as part of the #ShopeeGivesBack x Bakul Rahmah Kasih Sayang campaign held during the past Ramadan month.
He mentioned that contributions collected from every purchase of daily necessities and personal care items valued at more than RM30 through the campaign were channelled to four NGOs, including IR Malaysia.
"IR Malaysia is delighted to receive in-kind donation items from Shopee, and initiatives like this are deemed worthy of continuation over time.
"Our goal today is to alleviate the burden of beneficiary families so that they do not have to spend extra on purchasing kitchen items.
"It is expected that this contribution can be used for a period of two to four weeks for each family," he said.
Among the items distributed were biscuits, milk, sugar, tea, Milo, disposable diapers, and more.
Also present at the aid distribution ceremony were the Chief Executive Officer of IR Malaysia, Mohd Shukor Tahir, the Chairman of the Joint Management Body (JMB) of Desa Sepakat, Ahmad Zulkefli Idris, and a representative of the residents of Flat Desa Sepakat, Ramli Dol.
Meanwhile, one of the beneficiaries, Zanariah Abdullah, 57 years old, said that this was the first time she had received assistance since living in the flat.
"Alhamdulillah, today I am very happy, and grateful for the blessing. I accept whatever I receive, whether it's food or money.
"My husband passed away 11 years ago. I have raised three children aged between 10 and 15 years.
"I express my heartfelt thanks to Shopee and everyone who helps those in need like us," shared Zanariah.
Zanariah now holds the status of a Person with Disabilities (PWD) and is not employed after being involved in an accident some time ago.
During the assessment, most beneficiaries expressed their happiness and hoped that the assistance could continue in the future.
Support our projects through mySedekah now!