Islamic Relief Being Proactive in Providing Assistance in Sulawesi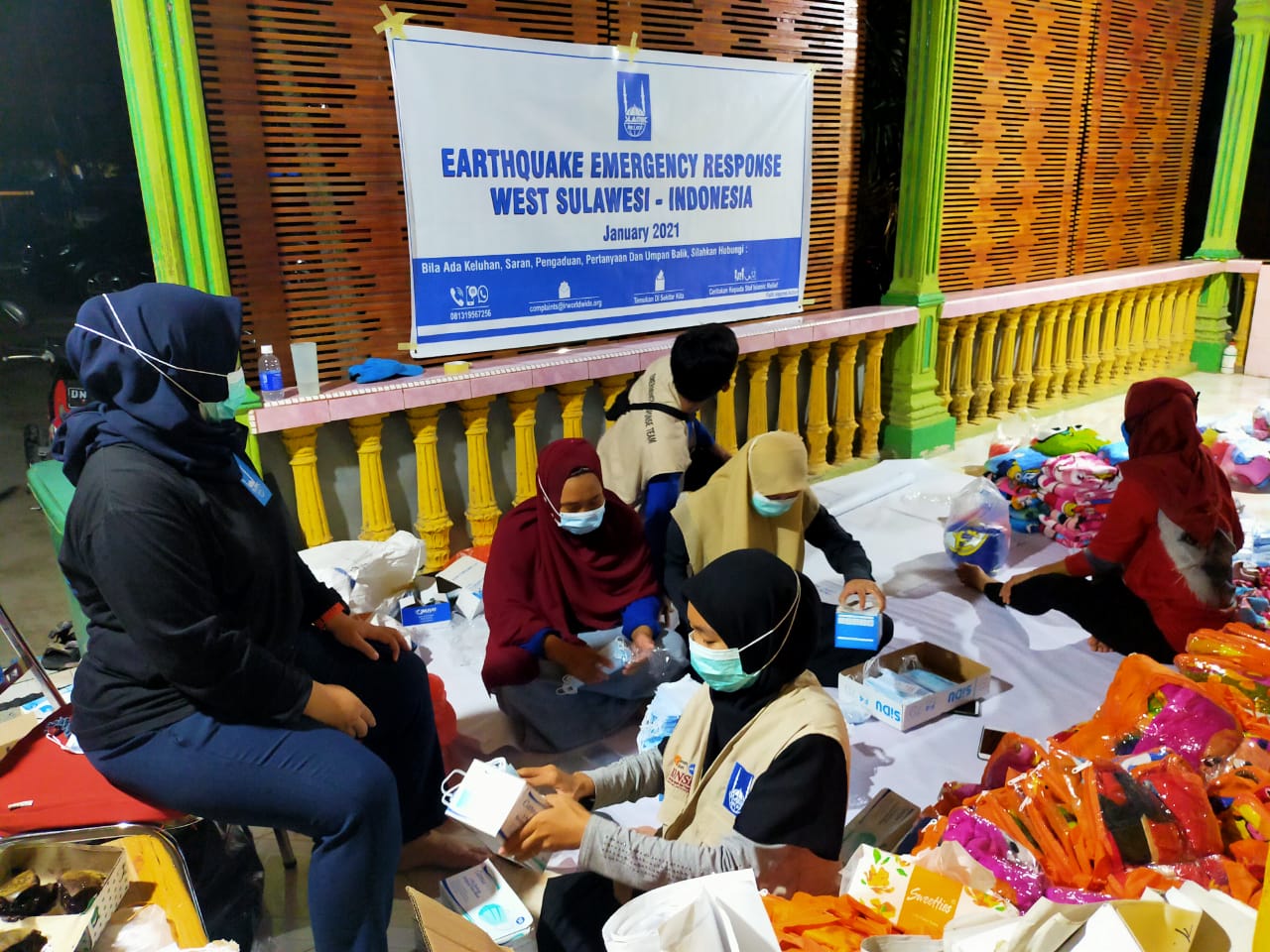 SULAWESI, 22 January 2020 – Islamic Relief Indonesia has been distributed three tons of rice, 300 trays of egg, 300 tarpaulins, 300 food packs, 600 blankets, 300 hand soaps, 300 boxes of masks, and 300 bottles of hand sanitizer to those affected in Ratetonda and Mekkata village due to an earthquake that hit West Sulawesi.
Fifty nine IDP centers have been set up in Mamuju and 20 in the Majene area. Meanwhile, there are four villages in Malunda district, Majene being inaccessible and only can be reached by helicopter.
Two NGO workers have been reportedly positive for Covid-19.
As a result, the government has requested that whoever wants to deliver humanitarian assistance to West Sulawesi, they need to do screening using rapid test antigen that has been provided to prevent the outbreak from becoming worst.