Food distributed in besieged town Madaya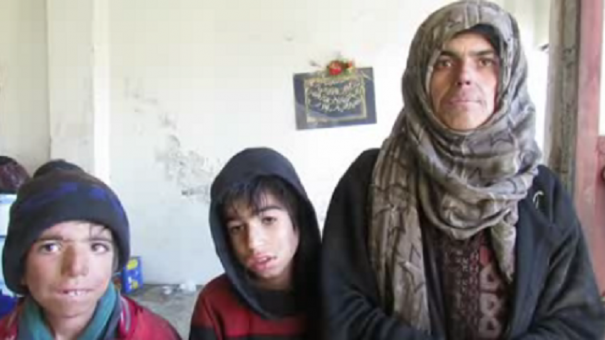 Food has been distributed to people in Madaya following donations to Islamic Relief from around the world.
Teams in the region are also continuing ongoing work to support people who are both in the country and seeking refuge elsewhere.
The crisis in Syria has been ongoing for nearly five years, and continues to deteriorate. The number of people in need inside of Syria is expected to reach 13.5 million in 2016. The number of Syrian refugees is now 4.3 million, including more than 440,000 Syrians who travelled to Europe. More than half of all Syrians have been forced to leave their homes, often being displaced multiple times.
Access is difficult
Humanitarian access to people in need is restricted by shifting frontlines, administrative and bureaucratic hurdles, violence along access routes and security concerns. Two million people are living in areas under siege.
Besieged areas include Madaya, Madamiyah, East Ghouta, West Ghouta, Daryya, and Southern Damascus suburb, in southern Syria near the capital Damascus, and Northern Homs Suburb, in west Syria.
In Madaya, at least 23 people are expected to have died of starvation since 1 December 2015, and a further 50 people a day are being hospitalised due to malnutrition and hunger. The cost of basic goods is very expensive and the harsh winter conditions are making the situation harder.
Last year, Islamic Relief supported 3.6 million Syrians who were living either inside the country or in one of neighbouring countries. We have distributed emergency food packs in Madaya as a priority.
Containing 1kg of rice, 1kg of flour, 1kg of meat, two cans of beans, and 1kg of hummus, they are designed to feed an average family size of five for two or three days.
Sharar Mahyub, who is coordinating the Syria response from Islamic Relief's international headquarters, said: "The situation in Madaya is difficult and, because it is so cut off from the rest of the country, no supplies can get in and out. It means we need to source food from within the town, and this food is priced very highly. We have designed packages to meet immediate needs and hope to secure funding for a more long-term intervention."
Islamic Relief is also supporting Syrians outside of Syria. In Jordan, which is now hosting 632,762 Syrian refugees (UNHCR, December 2015), teams are concentrating on distributing food and items to help them cope with cold winter temperatures, as well as offering health support. In Lebanon, the estimated number of displaced Syrians is 1,070,000 (UNHCR, November 2015), representing the world's highest per capita concentration of refugees. There, Islamic Relief is currently concentrating on winter, health and protection (gender-based violence, child protection and psychosocial support) projects.
Since the Syria crisis started, Islamic Relief's Iraq office has established camps and services and assisted in the distribution of food vouchers.