Following reports that an initial 20 trucks of aid may be allowed into Gaza in the coming days, Islamic Relief says: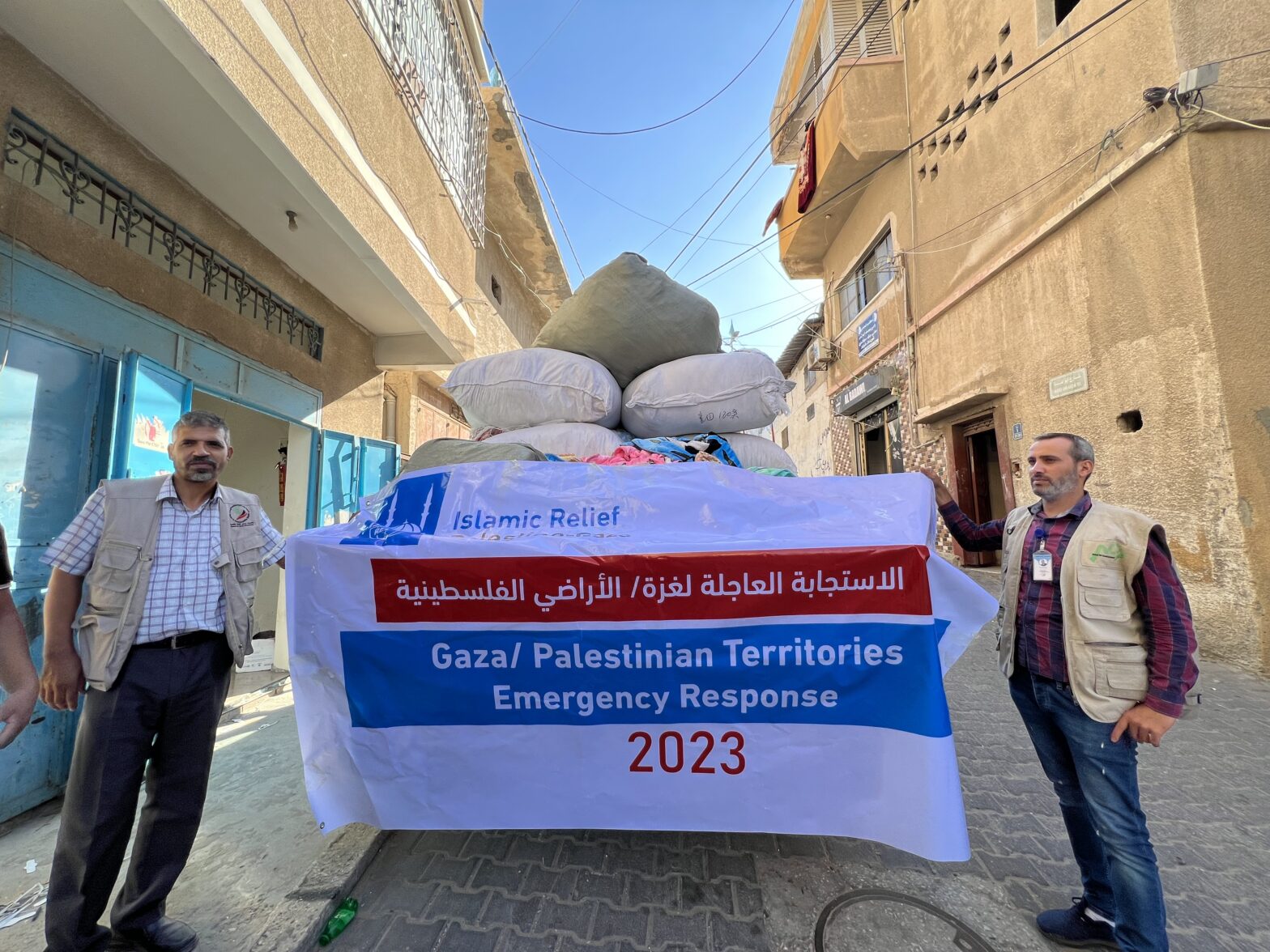 It's vital that aid gets in but 20 trucks of aid is nowhere near enough. Much more is needed and time is running out to prevent this humanitarian nightmare deepening still further.
The scale of destruction in Gaza is enormous. Hospitals have closed and those that are still running are having to choose who to operate on as they run out of supplies. People are queuing for hours just to get a bit of bread, as food runs out. Even finding water has become an almost impossible task for many, forcing parents to give their children salty, dirty water. There is devastation everywhere and around 1 million people have fled their homes and are desperate for shelter.
People urgently need more aid. There must be an agreement to lift the siege and allow a regular flow of aid and other vital civilian supplies into Gaza, or more people will die.
This aid can only be delivered safely if there is a ceasefire. As long as the bombing goes on it remains extremely difficult and dangerous to deliver aid. Many humanitarian workers have already been killed, while many more are trying to deliver aid at the same time as being displaced from their homes.
At the moment the agreement is for entry of some food, water and medical supplies, which are all critically needed. But people also need fuel, which has not been approved. Without fuel, hospitals don't have electricity to keep life-saving machinery going and water systems can't pump safe water. 
Keep supporting Palestine Appeal. Donate Now!