Displacement in Southern Idlib Increase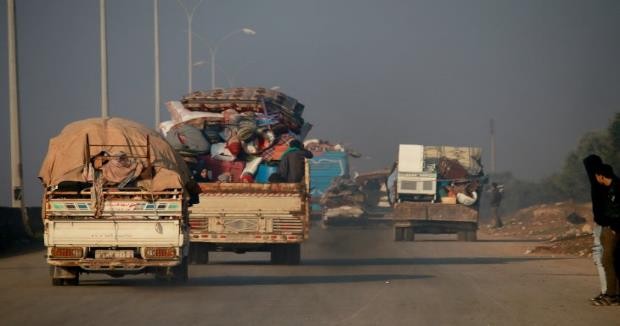 IDLIB, 24 Dec. 2019– Since 16th Dec, tens of thousands of civilians have fled from Ma'arrat An-Nu'man area in southern Idlib governorate, moving further north due to renewed intensive aerial bombardment.
Thousands of others, who are among the most vulnerable, are reportedly waiting for the bombardment to ease and find transportation to flee from the area.
Greater Idlib region (including western rural Aleppo) is home to an estimated 3.2 million people, more than half of whom are internally displaced and living in camps near the Turkish border.
Volatile security situating along the access routes north and the shortage of fuel in Idlib area are limiting the movement of civilians fleeing the hostilities. A smaller number of civilians are reportedly heading to areas in northern Aleppo governorate.
Many of those who fled are in urgent need of humanitarian support, particularly shelter, food, health, non-food items and winterization assistance.