Beirut Urgently Needs Aid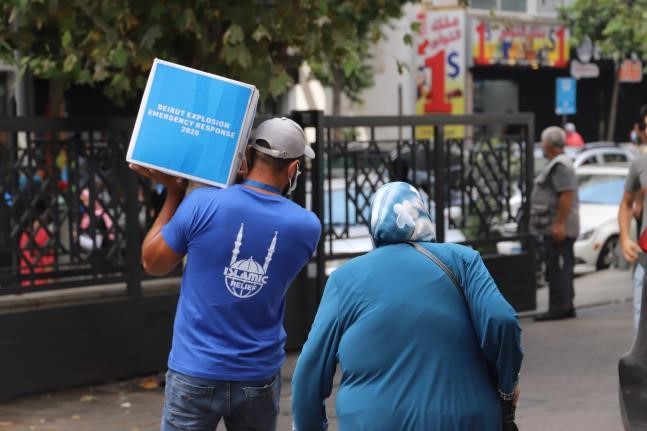 BEIRUT, 8th September 2020 – After one month of an explosion tragedy, there is still so much to do in Beirut, Lebanon's to recover.
As of 6th September, there are 20,426 COVID-19 cases recorded across Lebanon includes 703 health workers, and the hospital continues to be overwhelmed
Personal protective equipment (PPE) for daily use by communities are in short supply as Lebanon is in Phase 4 of the COVID-19 outbreak with multiple clusters and community transmission widespread in many areas.
According to United Nations Economic and Social Commission for West Asia (UNESCWA), over 50 percent of the population in Lebanon might be at risk of failing to access basic food needs by the end of 2020.
The explosion of 737 buildings of water systems and 470 buildings of wastewater system has been damage while 5,909 roof tanks need to be repair and substitute.
As of now, Islamic Relief has distributed 3,577 food packs benefitted to 17,885 individuals for one month.
Each of the food packs consists of dry ration such as lentils, rice, chickpeas, ghee, vegetable oil, flour, tomato paste, sugar, groats, and vermicelli.
There are 1,279 families received hygiene kits includes PPE, and an estimated 10,000 individuals benefitted from the removal of debris and rubble piles in different areas.