Upgrade the hostel to make it more conducive and comfortable with proper rooms and toilets to accommodate a larger number of people.
A proper sanitation system in each hostel to ensure good hygienic practices.
To provide more comfortable accommodation for the children besides protecting them from wild animals such as dogs, monkeys and crocodiles.
To protect the children and their families from being exposed to diseases carried by mosquitoes for example as well as skin irritations like scabies and ringworm.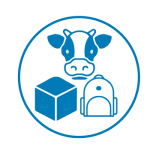 Winter Appeal
WINTER APPEAL
Many people dream of the beauty of white, soft and fluffy snow, but yet there are those who are suffering from the cold harsh winter. Not to forget, there are also people who were affected from recent earthquake in Pakistan.
The Cold Winter
With extreme cold weather approaching what will be the fate of refugees whose only shelters are little tents? And the children who are deprived of winter clothes to keep them warm, could they bear and survive the rain and snowstorm?
Without adequate preparation and supplies, would they be able to cope with such a harsh situation which could sometimes cost their lives?
However, today you can make a difference by providing them "warmth" through the Winter Relief organized by Islamic Relief Malaysia to help those in need.
Spread your warmth, now!
1,735 Families
(10,410 Beneficiaries)
Northern Syria
Gaziantep, Turkey
Mirpur, Pakistan