A Fire Broke Out in Balukhali Refugee Camp, Cox's Bazar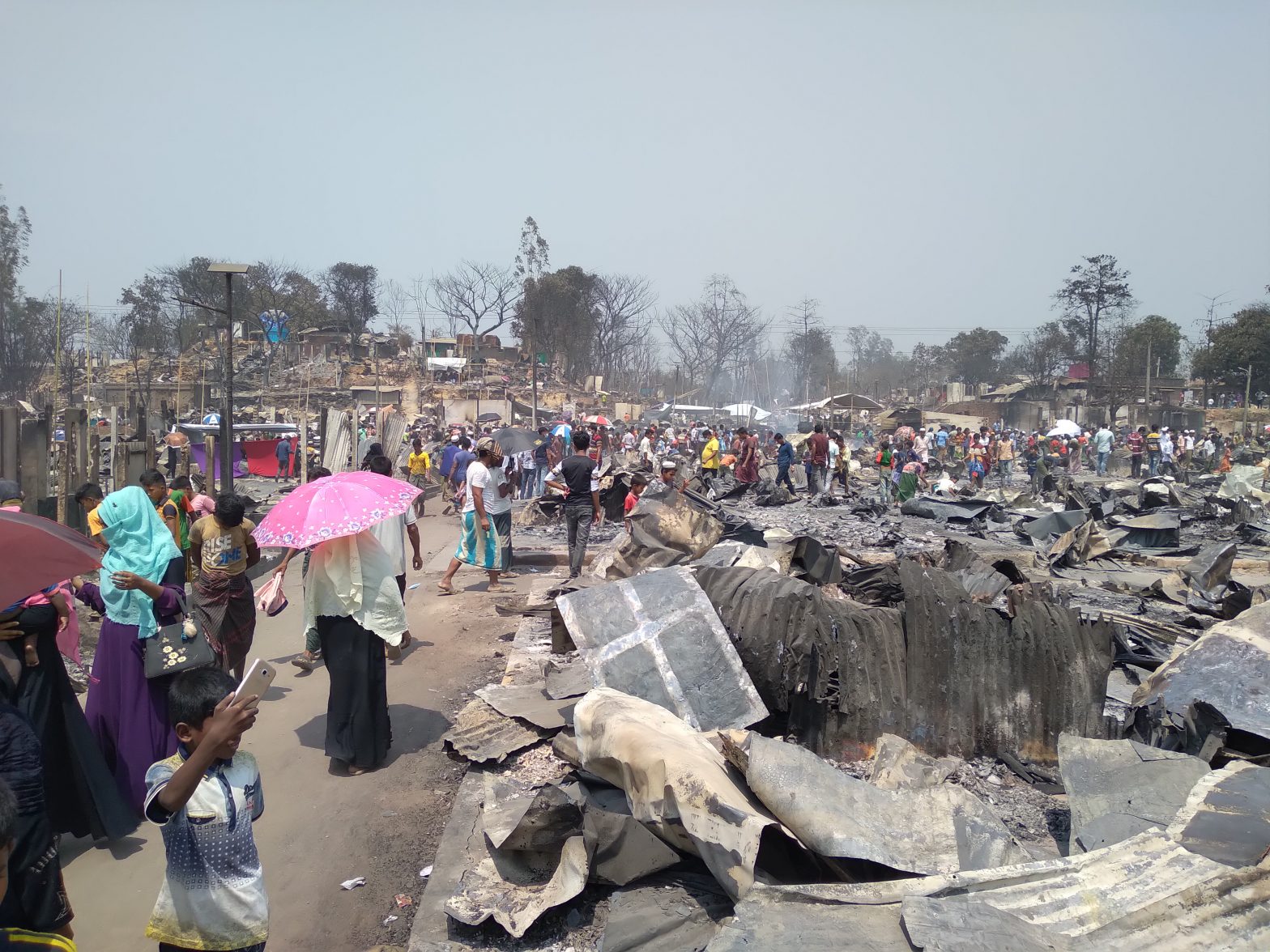 DHAKA, 25 March 2021 – A total of 9,176 houses were destroyed involving more than 87,855 people in a fire that broke out at Balukhali refugee camp, Cox's Bazar Bangladesh, on March 22.
Currently, most of the refugees are relocated at nearby refugee camps, friends and relatives' home, learning centres and United Nations High Commission for Refugees (UNHCR) transit centre.
However, there were also affected refugees who were found sleeping on the roadsides and fields.
15 people are confirmed to have died in the fire so far while more than 400 people are still missing. The number will continue to rise.
According to the additional commissioner of the government's Refugee, Relief and Repatriation Commission (RRRC), the fire erupted late yesterday afternoon and spread quickly to four huts blocks.
The firefighting process was challenging because most of the huts were located in hilly areas inaccessible by fire trucks.
Islamic Relief Bangladesh is conducting needs assessment and deploying more staff to expedite the process to help those affected.
The most urgent needs are non -food items (NFI), water, sanitation and hygiene (WASH) and shelters.