Fire hits refugee camp in Cox's Bazar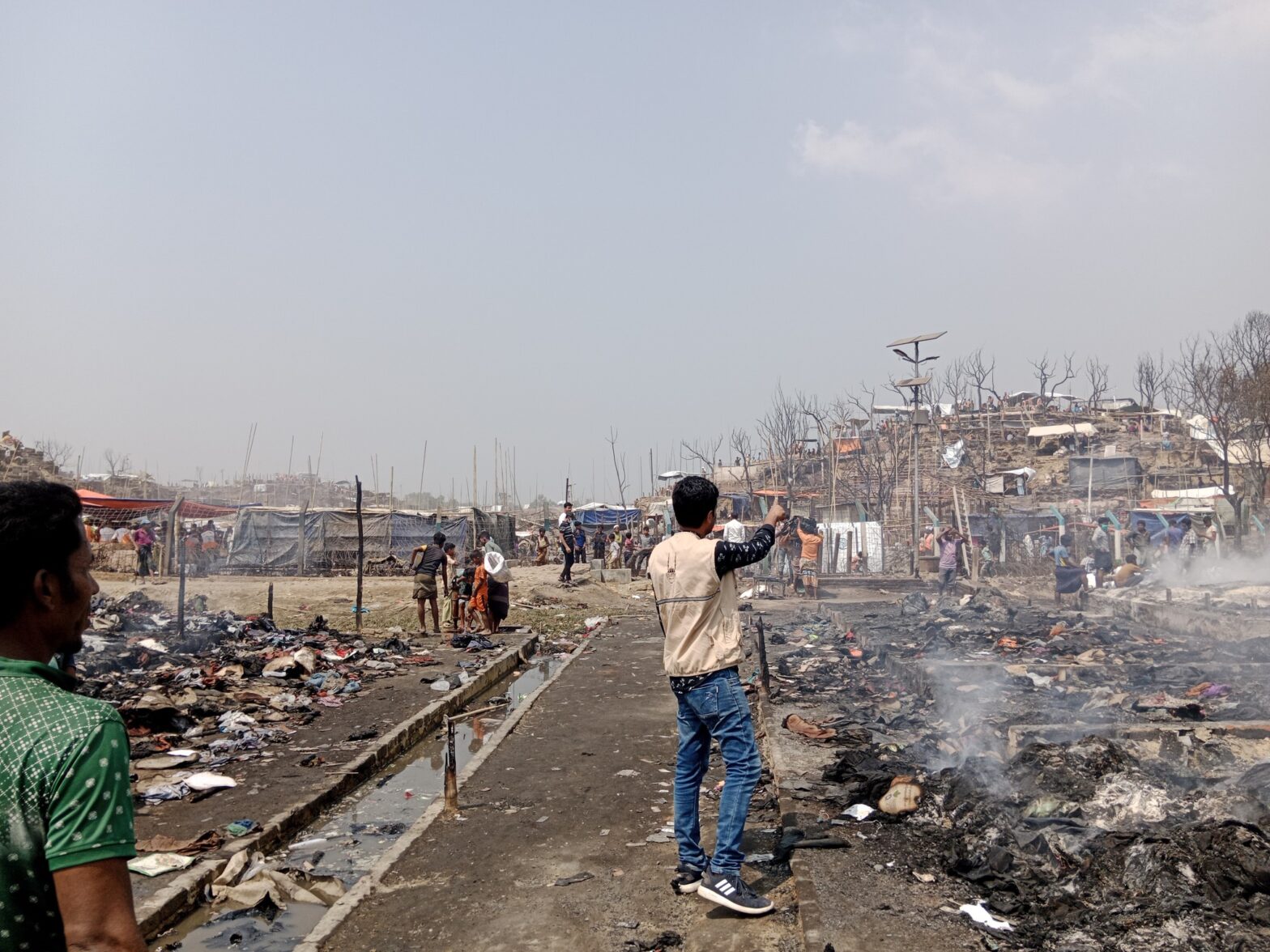 BANGLADESH, March 8, 2023 – At least 15,926 people were affected due to a fire that hits a refugee camp in Cox's Bazar, Bangladesh on 5th March.
About 5,274 individuals were displaced, while 2,805 shelters and 155 facilities were damaged and destroyed.
The affected facilities include health centers, mosques, water networks, and youth and learning centers.
Firefighters and local authorities managed to control the fire after 3 hours.
Fires are frequently happened due to the extremely cramped conditions in refugee camps in Cox's Bazar.
Most of the shelters they live in are made from bamboo and tarpaulin sheets.
Currently, Islamic Relief in Bangladesh is conducting rapid needs assessment for further response.