Fighting to be heard: Why the voices of people with disabilities are crucial to climate action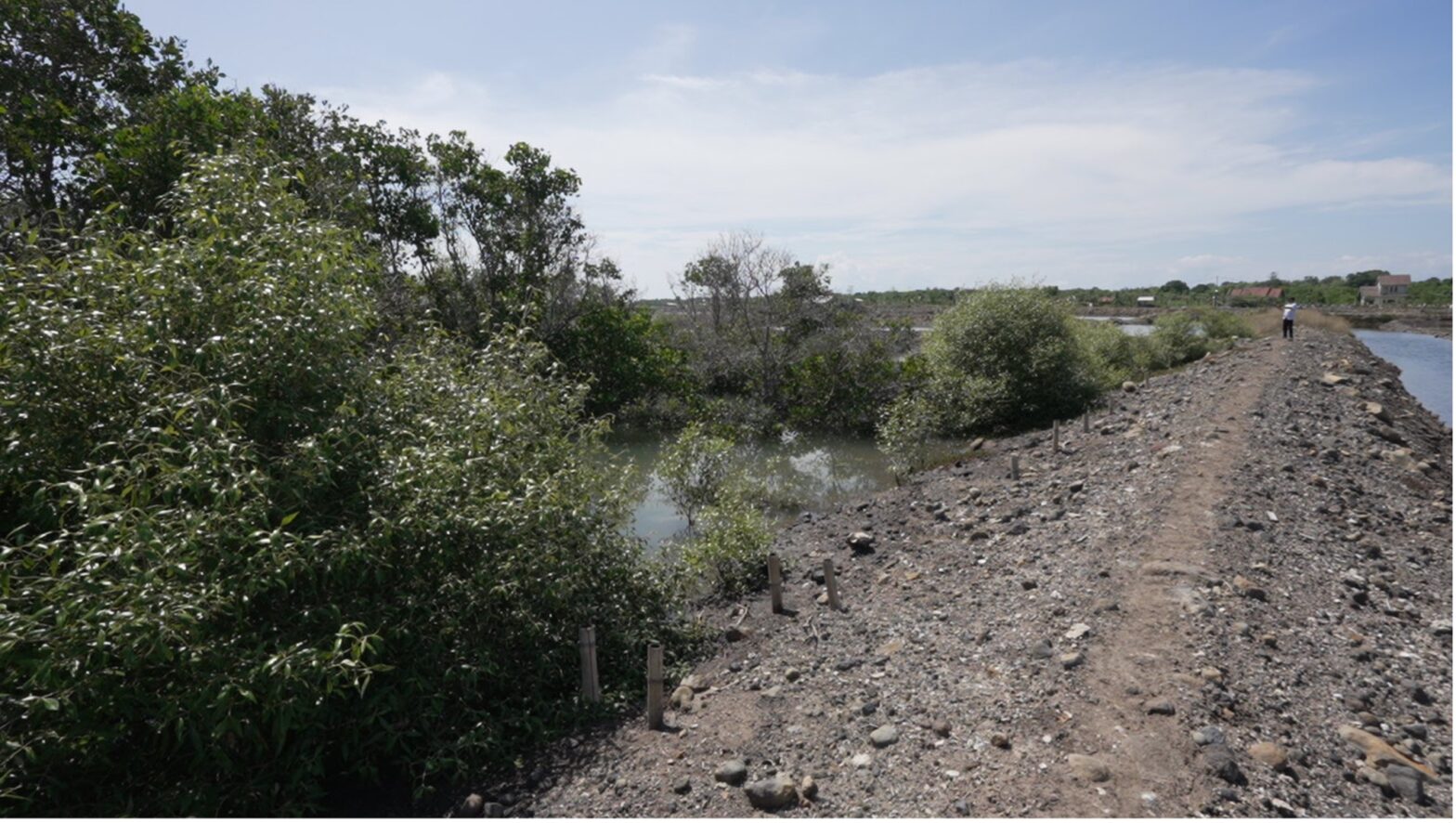 People with disabilities are often hardest hit by the consequences of climate change, but their experiences are less likely to be heard. This International Day for People with Disabilities, we share the story of Nursanah, a scallop-seller in Indonesia calling for action to protect the environment on which his livelihood depends.
Globally, climate change has caused widespread damage and economic losses worth billions of dollars. Indonesia, the world's largest archipelago, is also extremely vulnerable to climate change. As a result of these vulnerabilities, Islamic Relief Indonesia is committed to taking action to reduce the negative effects of climate change, especially for marginalised communities.
But even amongst marginalised communities, there are those that are left at the fringes of the conversation around climate change. Among the groups excluded are disabled people, despite their greater vulnerability to the devastating effects of the climate emergency. It is thought that at least 10 million people in Indonesia have a disability that limits their ability to participate in society.
Livelihoods under threat
In Lombok, Indonesia, changing sea patterns, irregular rainfall, and extreme weather events are having severe impacts on the agricultural and fishing sectors, with devastating consequences for livelihoods. As rain and weather patterns become more erratic, for instance, salt farmers who rely on the dry season to harvest their salt are being forced to restart the salt making process several times a month, leading to significant losses in income.
The situation is even more dire for people with disabilities, since climate change limits their livelihood options. Among them is Nursanah, who lives in Repok Bembek village with his wife and 6-year-old son. Due to his disability, Nursanah is unable to pursue the salt farming trade that his family has traditionally been involved in. Instead, he collects scallops to sell, while his wife works on a tobacco farm.
With the changing climate and unsustainable farming practices, however, this too is becoming increasingly unviable for Nursanah. He explained some of the challenges affecting his livelihood, "Lately the sea levels near the mangrove area have been going up and sometimes the tide does not retreat, and I am not able to collect scallops to sell at the market. When that happens, I usually just go back home and try to collect them the next day. Also, the mangroves have been cut down by the community, so they can turn the area into a shrimp farm. So, I am now forced to walk much longer distance in order to fish for scallops near the mangrove area which is very difficult for me because of my disability."
The road that Nursanah has to travel to collect scallops is difficult to navigate even without a physical disability, and the 43-year-old is also struggling as the lake area where he collects scallops is shrinking. "For me, what would be very helpful is to protect the mangroves because it's been destroyed by the community and I rely on it because that's the natural habitat for the scallops I harvest for my income."
The impact of climate change has also adversely affected Nursanah and his family's health, further impairing their ability to earn a living: "Everyone in my family seems to be getting sick more easily, especially when the weather changes, we all get the flu. I have also noticed that recently I have an allergic reaction to rainwater. I get a rash whenever it rains heavily, so I usually stay at home when that happens."
This International Day for People with Disabilities we draw attention to some of the issues people with disabilities face daily – but it is equally important to emphasise that people with disabilities also have their place in society. As climate change continues to devastate communities around the world, it has become increasingly imperative to build a greener and more sustainable planet for everyone.
To mitigate the harm and build resilience to climate change, world leader must take bolder and swifter measures that put the needs and experiences of vulnerable communities at the centre. Moving forward, it is crucial that we prioritise the stories and insights of people of disability who are disproportionately affected by climate change.
Islamic Relief works with local communities to provide relief from the devastating effects of climate change, build resilience, and support vulnerable people to adapt to the challenges. Donate today to support our vital work.