"Everyone has the right to be able to provide for their children": Empowering women's livelihoods in Bosnia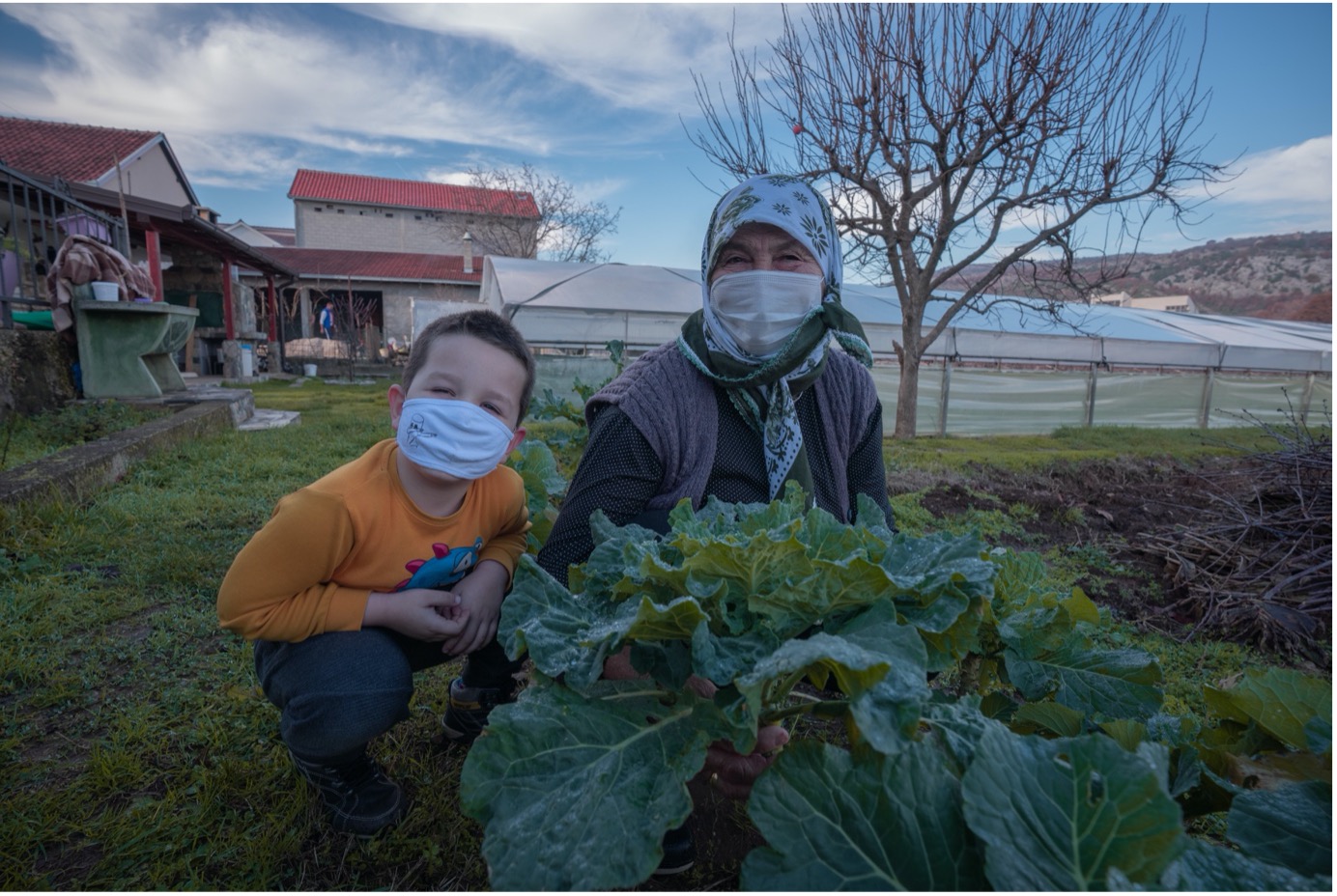 Islamic Relief is running a project in Stolac, Bosnia, which is enabling women to become self-reliant. The project involves creating new sustainable livelihoods by providing 96 women with greenhouses and the equipment and training needed to grow and sell fruit and vegetables. Jasmina who tragically lost her husband and home during the Bosnian war, is among those we're helping.
"I had everything and they destroyed everything in the war. I had to start again from the scratch. We were forced to live out in the open space on the mountains," says Merja.
"Life was very hard after I lost my husband. I can't mention him without having tears in my eyes, but Allah is helping me. I struggled to feed my children. Wherever I saw a cow, I would take a small bottle cap and fill it with milk to give it to my little daughter, Jasmina, so she could survive.
"Now my daughter is grown up and has 2 children of her own. But after she also lost her husband, she struggled and was in need of help. It is not easy to live as a single mother with little opportunity to earn a living.
Then, Jasmina was selected to take part in Islamic Relief's project, and was given a greenhouse, alongside training and equipment. She is now growing and selling fruit and vegetables in order to provide for her children.
"Islamic Relief's help means a lot to my daughter, Jasmina, and her children. 1 child goes to school and the other will start next year. She works very hard to provide for them.
"I come to help my daughter as much as I can and I'll keep helping as much as I can. I wish to express my sincere thanks to those who have helped her. Everyone has the right to be able to provide for their children.
"The greenhouse provided by Islamic Relief means a lot to us. In order to produce vegetables you also have to put in a lot of effort. It teaches dedication as this is needed to benefit from the greenhouse.
"The greenhouse has been useful during the Covid-19 pandemic. We can earn a living without having to mix with others, and the greenhouse opens up and is well-ventilated.
"You have to work to be able to live. This greenhouse that was donated to my daughter has kept her and her children safe and healthy. It helped her to live again. Thank God we have all managed to survive despite many hardships. Now we have to look only to the future," she says.
Donate now to help us support vulnerable children and their families in Bosnia and beyond.