Many people dream of the beauty of white, soft and fluffy snow, but yet there are those who are suffering from the cold harsh winter. 
Marhaban Ya Ramadan
Ya Allah, please giving us the opportunity to greet the glorious month of Ramadan this year.
May this Ramadan bring higher meaning and also bring thousands of blessings and rewards to all of us.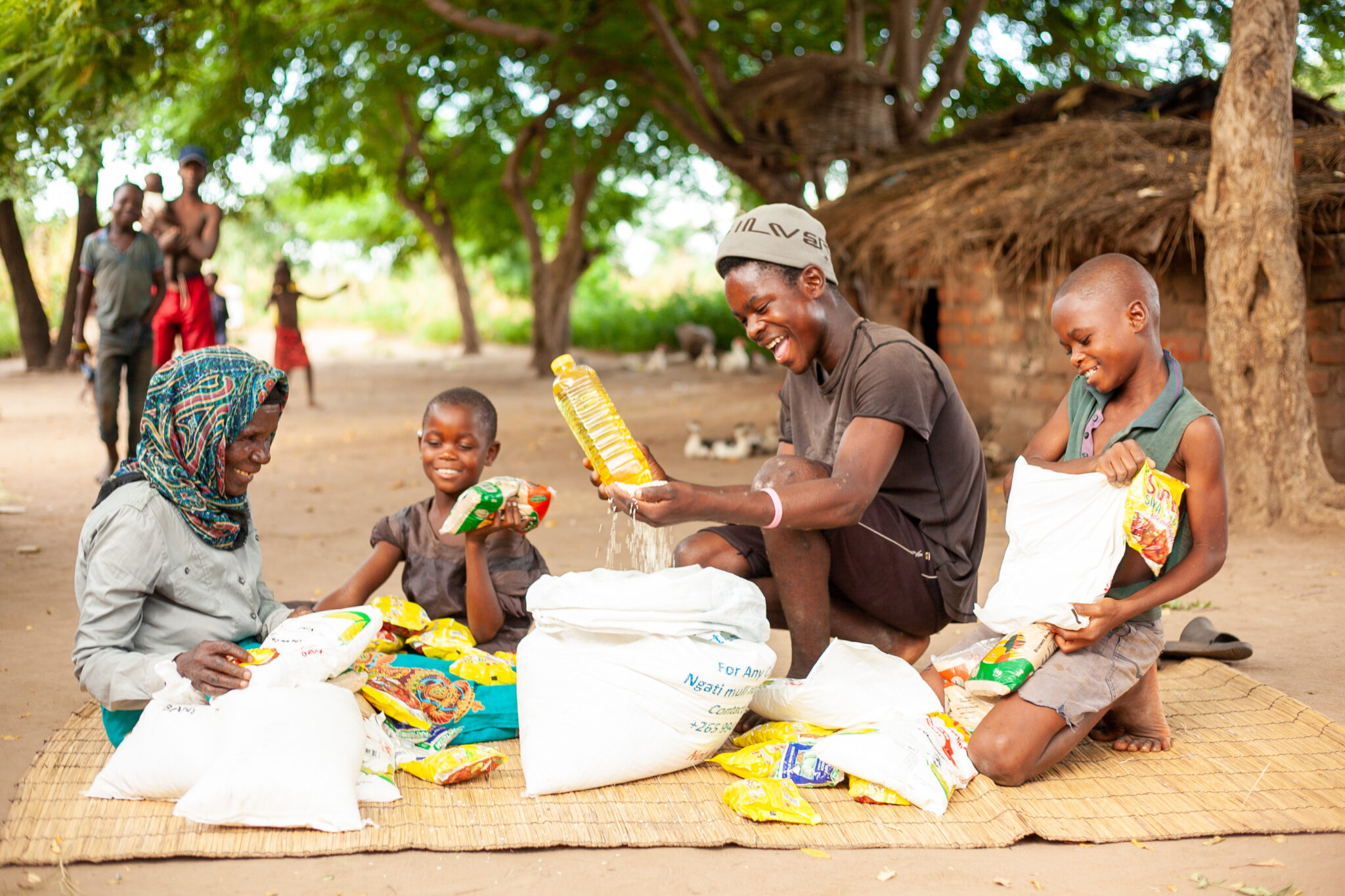 Sharing of Ramadan Blessings with Those in Need
The Prophet Muhammad SAW said: "He is not a believer whose stomach is filled while his neighbor goes hungry." (Al-Tabarani)
The World Food Program (WFP) described 2022 as the year of unprecedented hunger because up to 828 million people around the world go to bed hungry every night due to conflict, the impact of COVID-19 pandemic, climate crisis as well as the rising cost of goods which are getting worse.
Islamic Relief Malaysia is responding to help those in need by continuing the seasonal program in conjunction with Ramadan through the distribution of food packs in 11 countries including Malaysia.
Rezeki Ramadan #gandakanpahala
The Rezeki Ramadan campaign with the slogan #gandakanpahala started on 16th of January 2023 and will end on the 21st of April 2023 with a target of RM2.5 million that will benefit 37,250 rights-holders.
Objective of this seasonal program which was organized by Islamic Relief globally for almost four decades is to ease the burden of the vulnerable people in providing meals for Iftar and Sahur during the Ramadan month.
It can also act as an alternative in an effort of helping the vulnerable face global economic recession as well as the increase in the cost of living.
The main criteria for the selection of rights-holders are the B40 group and below, people with disabilities (OKU), single mothers, chronic patients, refugees, people affected by disasters and larger family members.
Each Ramadan food pack equipped with a basic food supply or staple food according to their countries, such as rice, flour, corn, pasta, grains, beans, canned meat, cooking oil, sugar, tea and dates.
Last year, Islamic Relief successfully distributed 302,919 food packs that benefited 1,573,125 individuals in 33 countries.
Through Islamic Relief Malaysia's commitment, we have distributed 11,040 food packs which benefit 60,980 individuals with support from Malaysian donors.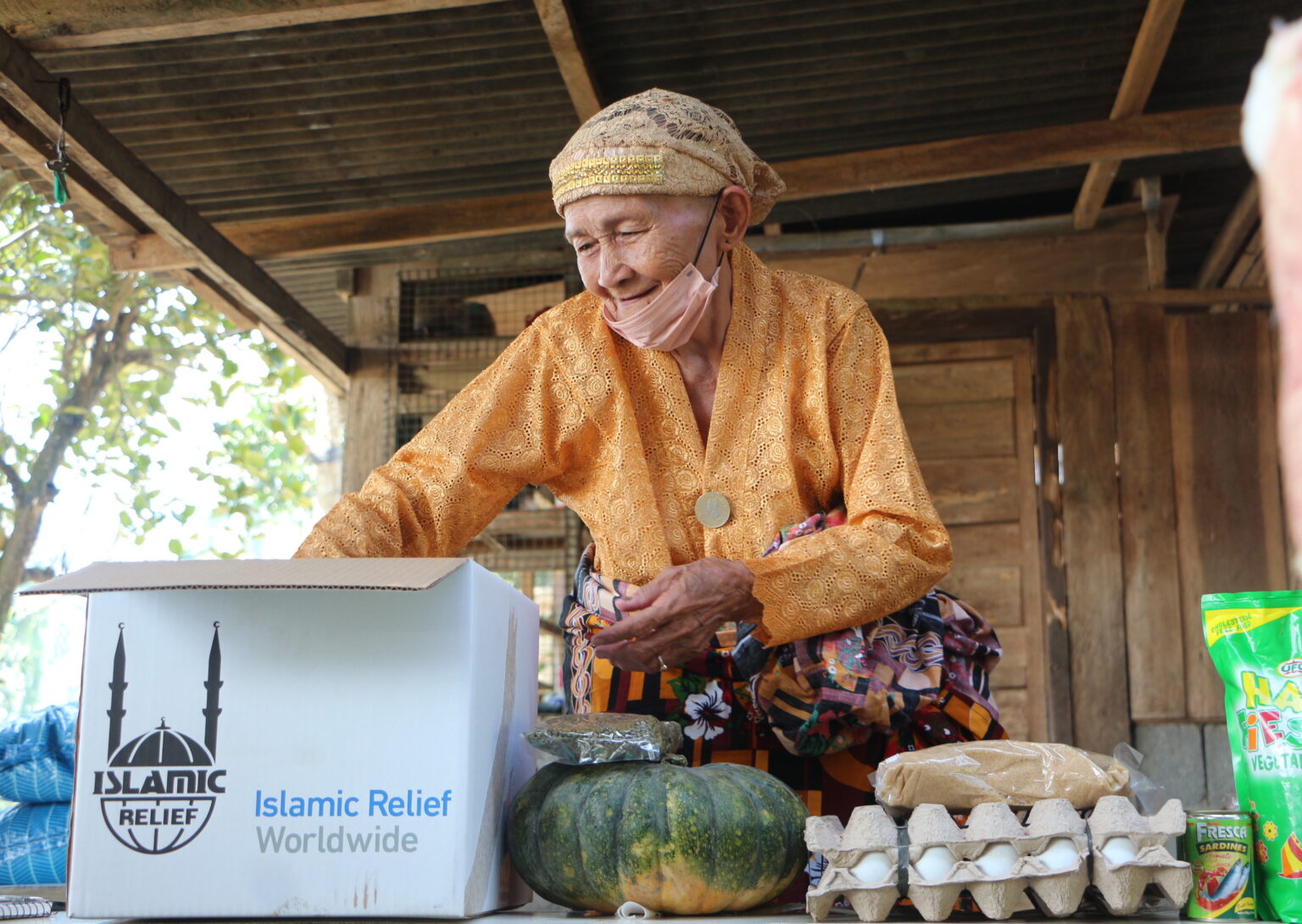 Rezeki Ramadan 2023 Package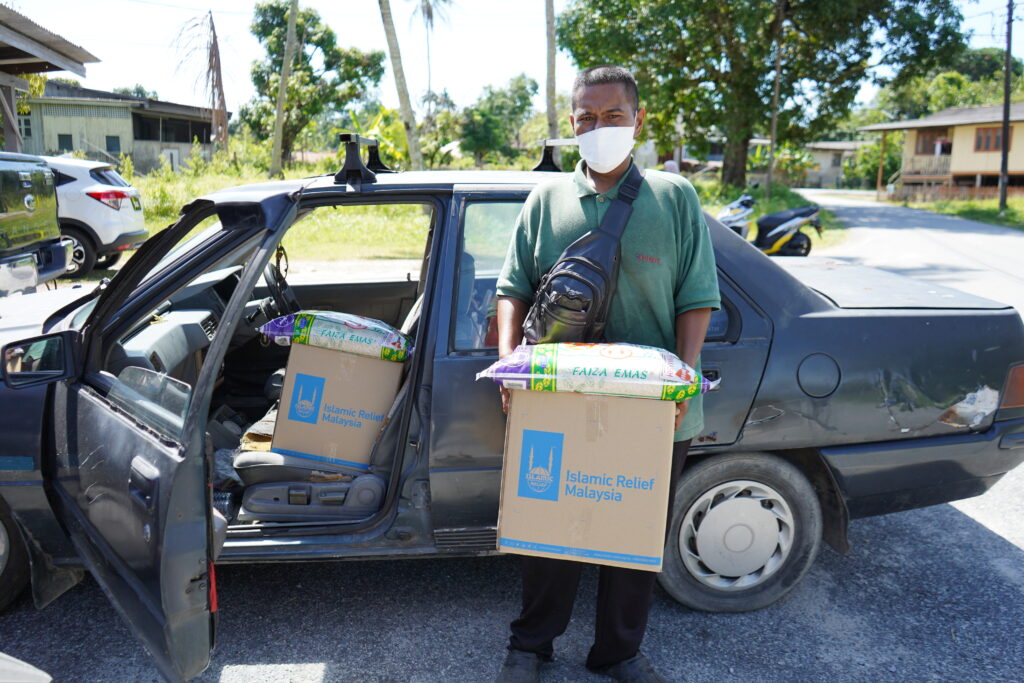 Food Pack
Malaysia, Palestine (Gaza), Bosnia, Indonesia, Philippines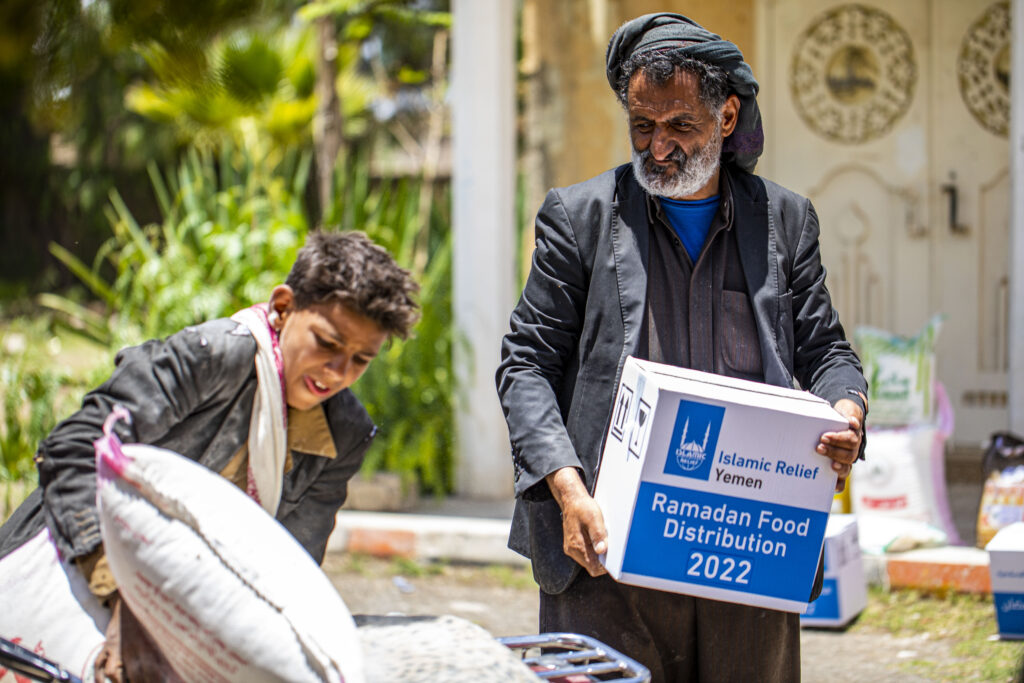 Food Pack
Syria, Yemen, Lebanon, Somalia, Afghanistan, Pakistan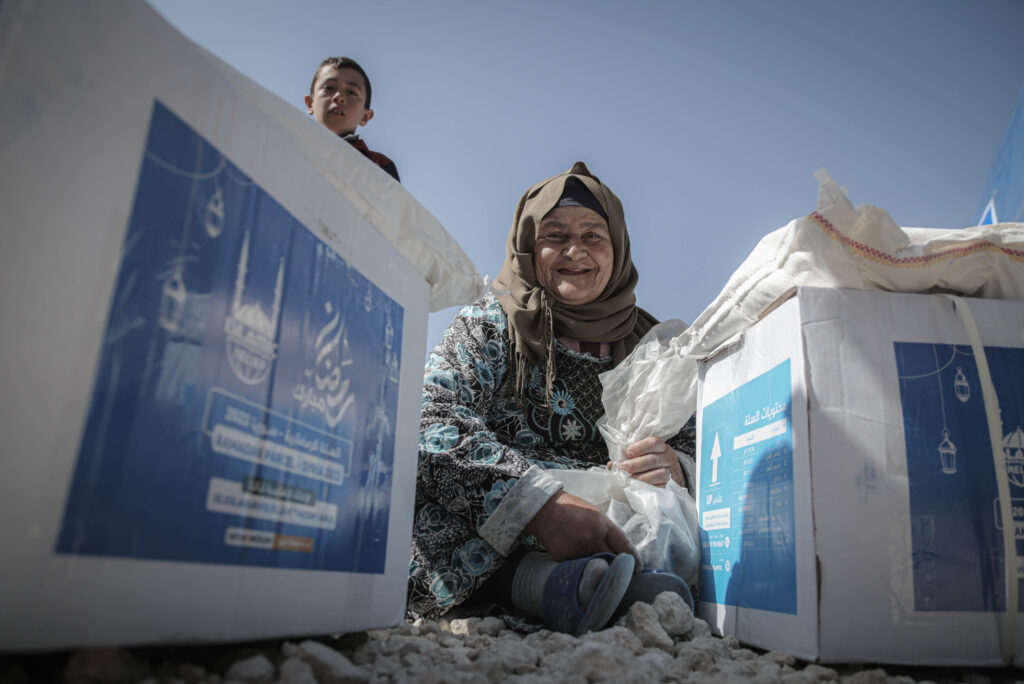 Sadaqah Ramadan
Donation as low as RM10 to help the vulnerable people
Your Contribution, Bring Happiness During Ramadan
Based on the feedback that our staff on the ground received during the food packs distribution were that these food packs gave big impact to the rights-holders. They have been waiting for this aid throughout the year.
For people in conflicted countries who are facing the threat of malnutrition or starvation, this food pack may be the only main source of food supply for them.
"I used to have a hard life, but now I feel sorry for my grandchildren who are still young. We were once out of food supply because I did not have money to buy food. My daughter used to work before this, but after she got involved in an accident, she's unable to work anymore. I am very grateful to receive this food pack. I am sorry for crying. I really feel teary-eyed and sad every time I receive assistance because it will remind me of my late husband. When he was still alive, I never lived so hard like this and I have never asked help from other people."
"May God place all of you in heaven for the good deeds you have done. Usually, I only cook boiled potatoes during the month of Ramadan, but with the Ramadan food pack from Islamic Relief, I am able to cook a dish that my children had been wanting for a long time. My children are very happy."
"My children and I suffer from anemia because we haven't eaten nutritious and protein-rich food for years. Since my husband died in a bombing tragedy in Syria, the four of us had to survive on the aid of humanitarian organizations and philanthropic donors in this refugee camp. Alhamdulillah, thank God this Ramadan we were able to taste different types of food that we haven't enjoyed for a long time such as rice, pasta, dates, flour and beans, the result of food packs donated by Islamic Relief."