Many people dream of the beauty of white, soft and fluffy snow, but yet there are those who are suffering from the cold harsh winter. 
Rezeki Ramadan #gandakanpahala
Rezeki Ramadan is a seasonal programme carried out by Islamic Relief Malaysia to help vulnerable people in 32 countries including Malaysia to ease their burden in preparing sahoor (pre-fast) and iftar (breaking of fast) during the holy month of Ramadan.
The programme, which is implemented globally by the entire Islamic Relief network, has become one of the most awaited programmes by beneficiaries every year.
The food items include rice, flour, corn, pasta, cereals, legumes, canned meat, cooking oil, sugar, tea bags and dates which are distributed in accordance with the staple food of each country.
Last year, Islamic Relief successfully distributed 164,824 food packs to 934,549 beneficiaries across the globe of which Islamic Relief Malaysia managed to help 24,810 individuals with 4,962 food packs using Malaysian donations.
Without your support and generosity, it would have been impossible for us to reach that target.
For distribution within Malaysia, a total of 5,722 packs were distributed which benefited 28,610 individuals.
This year, Islamic Relief Malaysia targets RM 2.4 million in donations to help more than 60,000 beneficiaries through 12,000 food packs.
Of the 12,000 food packs 6,000 will be distributed in Malaysia while another 6,000 packs will be for the vulnerable families in 31 other countries such as Syria, Palestine, Somalia, Yemen, Indonesia  etc.
There will be three packages offered through the Rezeki Ramadan campaign themed #gandakanpahala, namely kongsirezeki Ramadan package for donation as low as RM5 while the other two are donations  for RM200 and RM300 Food Pack according to the food price of selected countries.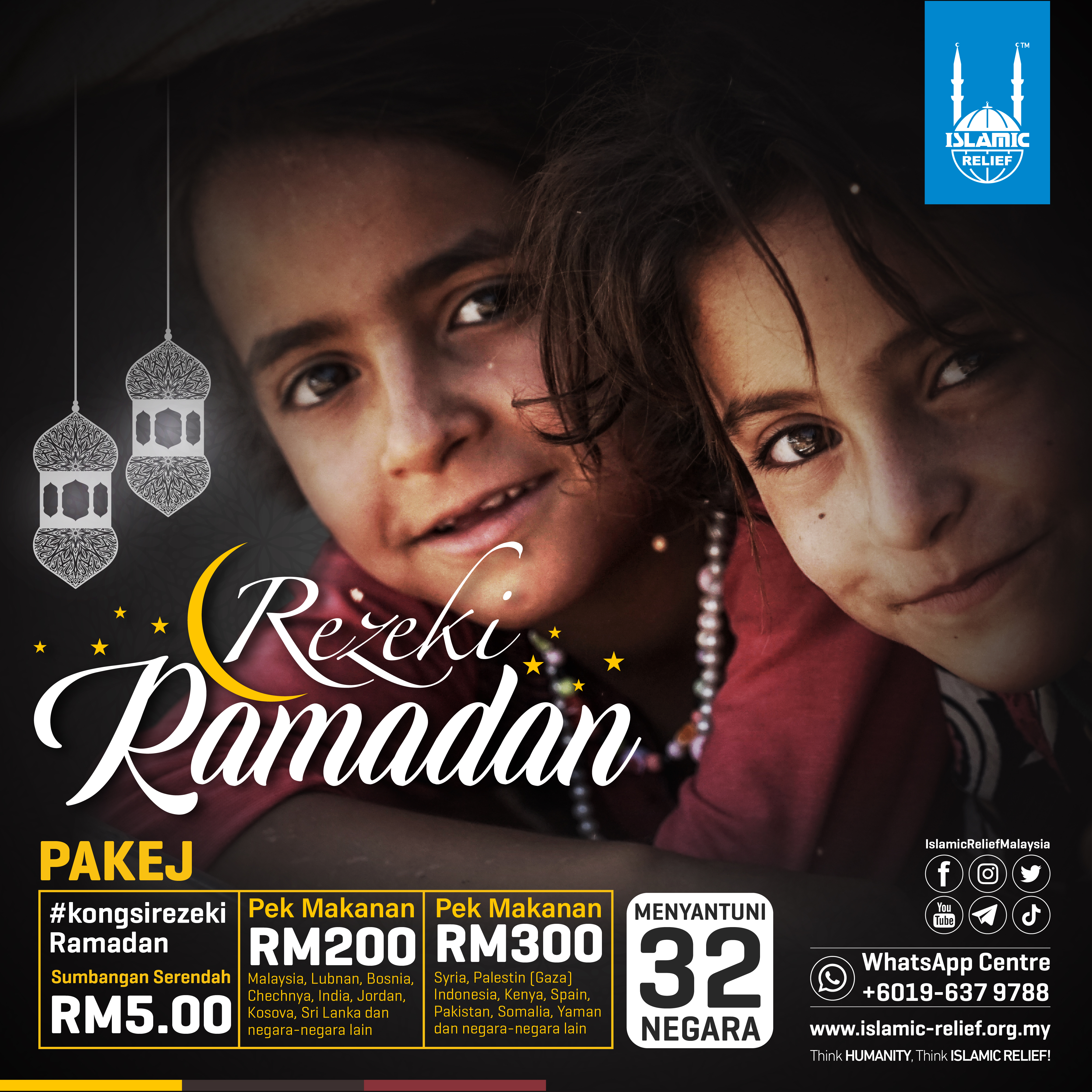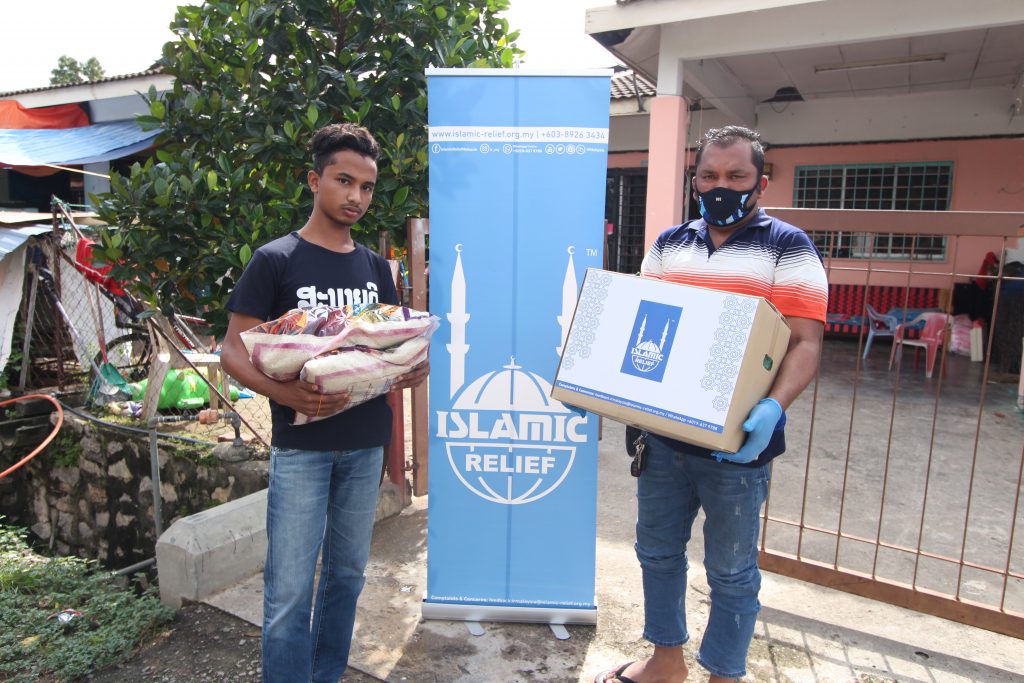 #kongsirezeki Ramadan
Donation as low as
RM5 to help the vulnerable
locally and abroad
during the month
of Ramadan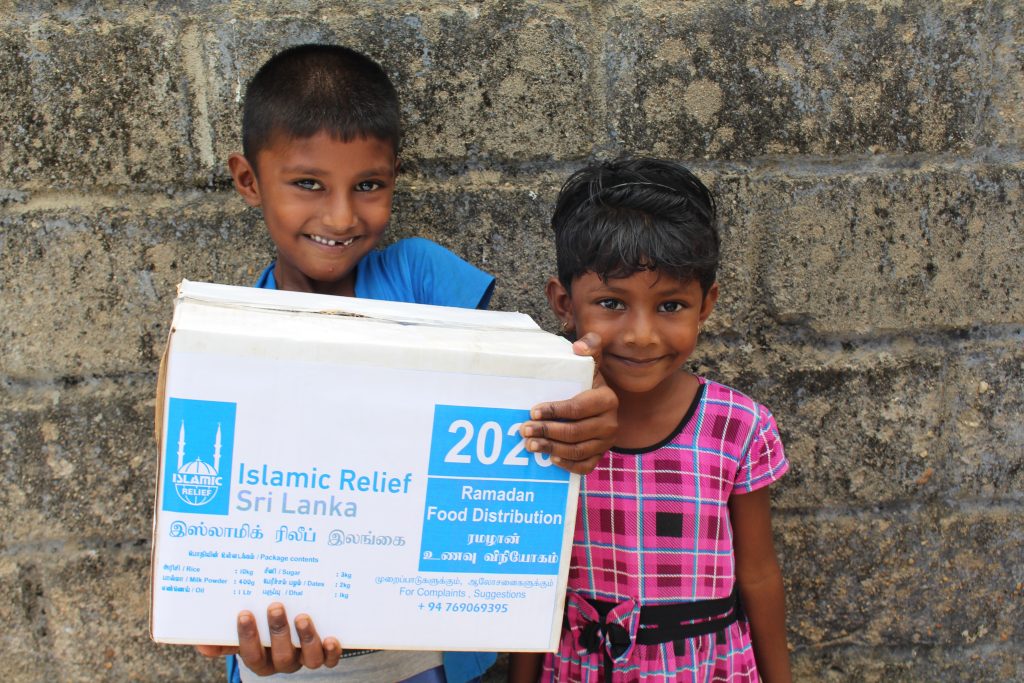 Food Pack
Malaysia, Sri Lanka,
Bangladesh, Chechnya,
Lebanon, Nepal, Bosnia,
South Africa, Tunisia, Albania,
Kosova, Malawi, Jordan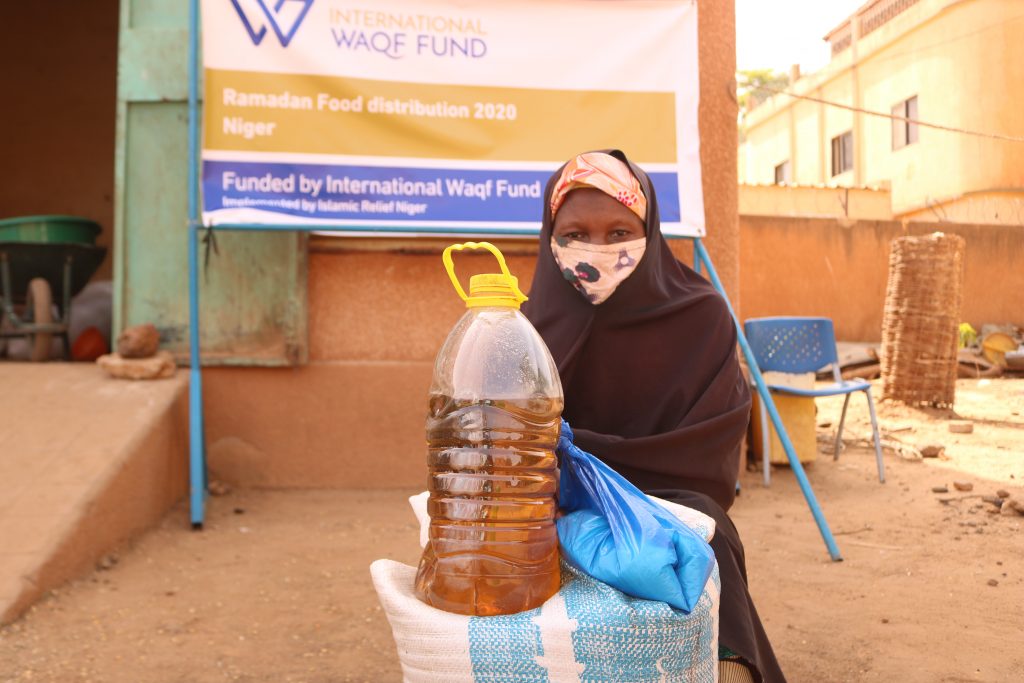 Food Pack
Syria, Niger, Myanmar, Ethiopia, Indonesia, Pakistan, Philippines, Kenya, Macedonia, Mali, Palestine (Gaza), Spain, Turkey, Afghanistan, South Sudan, Somalia, Yemen, Sudan
Sadaqa is a Symbol of Gratitude
Sadaqa and infaq can be one of the ways to express our gratitude to Allah for every sustenance bestowed upon us.  It can also strengthen and unite the society.
The Prophet Rasulullah S.A.W. said, "When a man dies, his deeds come to an end, except for three things:  continuous charity, knowledge by which people derive benefit and a pious son who prays for him." – Hadith Muslim.
#rezekiramadan #gandakanpahala