People in India facing a new threat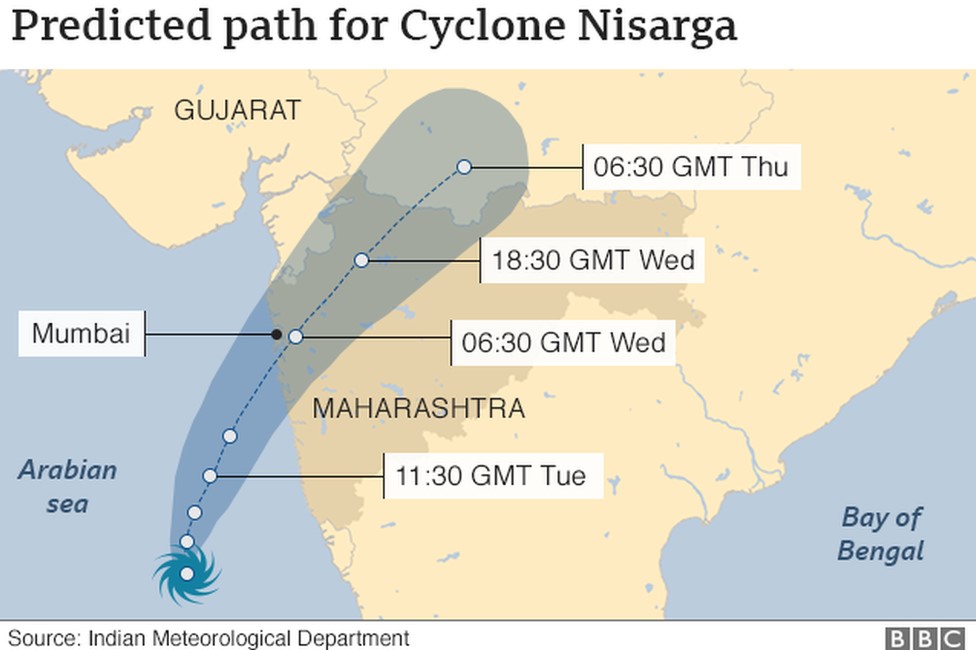 MUMBAI, 2 June 2020 – Cyclone Nisarga is forecast to rapidly developing off the west coast of India in the Arabian Sea especially in flood-prone areas in the states of Maharashtra and Gujarat, which also reported the highest positive case of Covid-19.
More than 30 teams of the National Disaster Response Force (NDRF) have been deployed to review the current situation and assisting the residents to find a safer place.
The cyclone is expected to cause landfall in Alibag, Maharashtra, 94 kilometers south of Mumbai.
According to the Indian Meteorological Department (IMD), the cyclone is forecast to bring winds of 110 kilometers per hour, followed by downpours and storms that could cause flash floods in lowland areas.
IMD has issued red alerts in Mumbai, Thane, Palghar, Raigad, Dhule, Nandurdbar, and Nashik meanwhile Mumbai police prohibit the public from approaching the area.
Nearly 20 thousand people live near the coast of Gujarat will be evacuated today.
This is the second disaster that hit India after the last two weeks Amphan typhoon that has claimed at least 100 lives and caused damage to properties.
Islamic Relief India is currently monitoring on the ground situation and working closely with local authorities and other NGOs in preparation for any eventualities.