Cyclone Nivar: 40,000 Indians Evacuated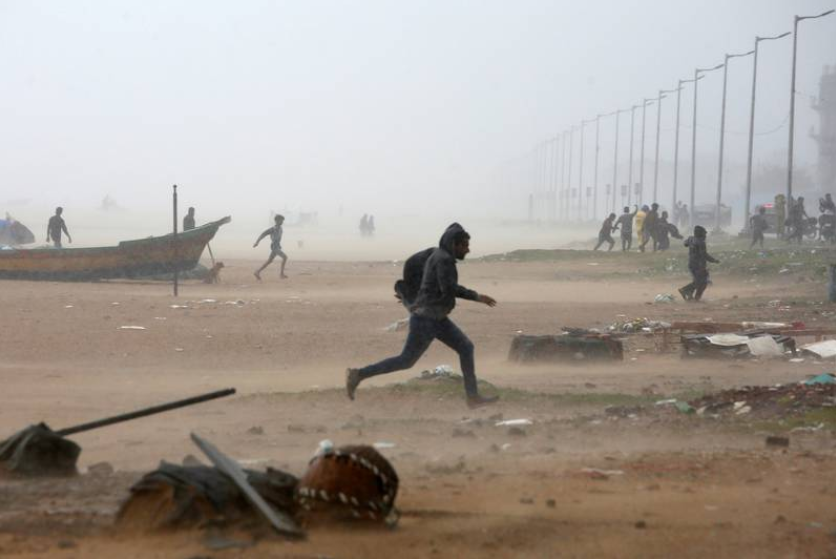 India, 25 November 2020 – At least 40,000 people in Tamil Nadu and Puducherry have been evacuated due to cyclone Nivar.
Shelter camps and kitchens communities have also been set up in eight districts including areas that are expected to be severely affected in Nagapattinam, Mayiladuthurai, Cuddalore, Villupuram, Chengalpattu, Chennai, Karaiikkal and Puducherry.
Communities who are living in huts or thatched houses in low-lying and slums areas are also advised to evacuate immediately.
The Indian Army, Navy, National Disaster Response Teams, Police, Fire and Rescue services and Health department are on high alert to response and help those affected.
On the other hand, the local authorities have declared a public holiday on 25 and 26 November 2020 and people are encouraging to stay at home safely.
Restrictions on movement have been implemented to prevent pandemic Covid-19 from spread widely, even though the number of positive cases in India has been declining since mid-September.
The transportation services such as bus, train and airplane were also not allowed to operate during the period.
Islamic Relief India is currently monitoring the situation on the ground and working closely with local authorities as part of response preparation.