Aims to help orphans around the world in various aspects of life that will lead to a better future.
Islamic Relief Al-Yateem Sponsorship Programme is being carried out to meet the orphans' needs individually so that they can live a good life for a bright future. Since its inception in 1986, more than 68,000 orphans have benefited from the programme offered under Islamic Relief as a whole. Meanwhile, Islamic Relief Malaysia alone has sponsored a total of 973 orphans from 23 countries.
With your monthly support, each of these sponsored orphans will receive the best care of various aspects such as nutrition, shelter, health care, education, and emotional support. It will not only benefit the sponsored orphans but indirectly, it also helps and benefits their other family members.
Al Yateem Sponsorship Package
Minimum commitment is for 24 months (2 years)
Group A
Afghanistan, Bangladesh, Chechnya, Ethiopia, India, Kenya, Mali, Niger, Somalia, South Africa, Sri Lanka, Sudan, Yemen
Group B
Albania,
Indonesia, Iraq,
Pakistan
Group C
Bosnia, Lebanon, Jordan, Kosova,
Palestine (West Bank),
Palestine (Gaza)
Islamic Relief Intervention
Impact of Al Yateem Sponsorship
The Prophet SAW said:
"Whoever caresses the head of an orphan (in affection), solely for the sake of Allah, a good deed will be written to his account for every hair over which he passed his hand, and whoever treated an orphan (boy or girl) with goodness and kindness, he and I will be close to each other in Heaven as these two fingers" The Prophet (SAW) made a gesture with his fingers as explained above."
[Narrated by Ahmad]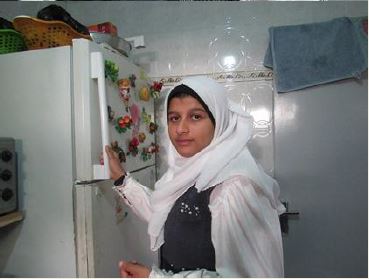 Hadeel is an orphan who received the sponsorship from Islamic Relief Palestine. She is a benevolent child who respects and honors for the elderly and liked fondly by her friends. She is also very diligent in helping her mother doing the house chores.