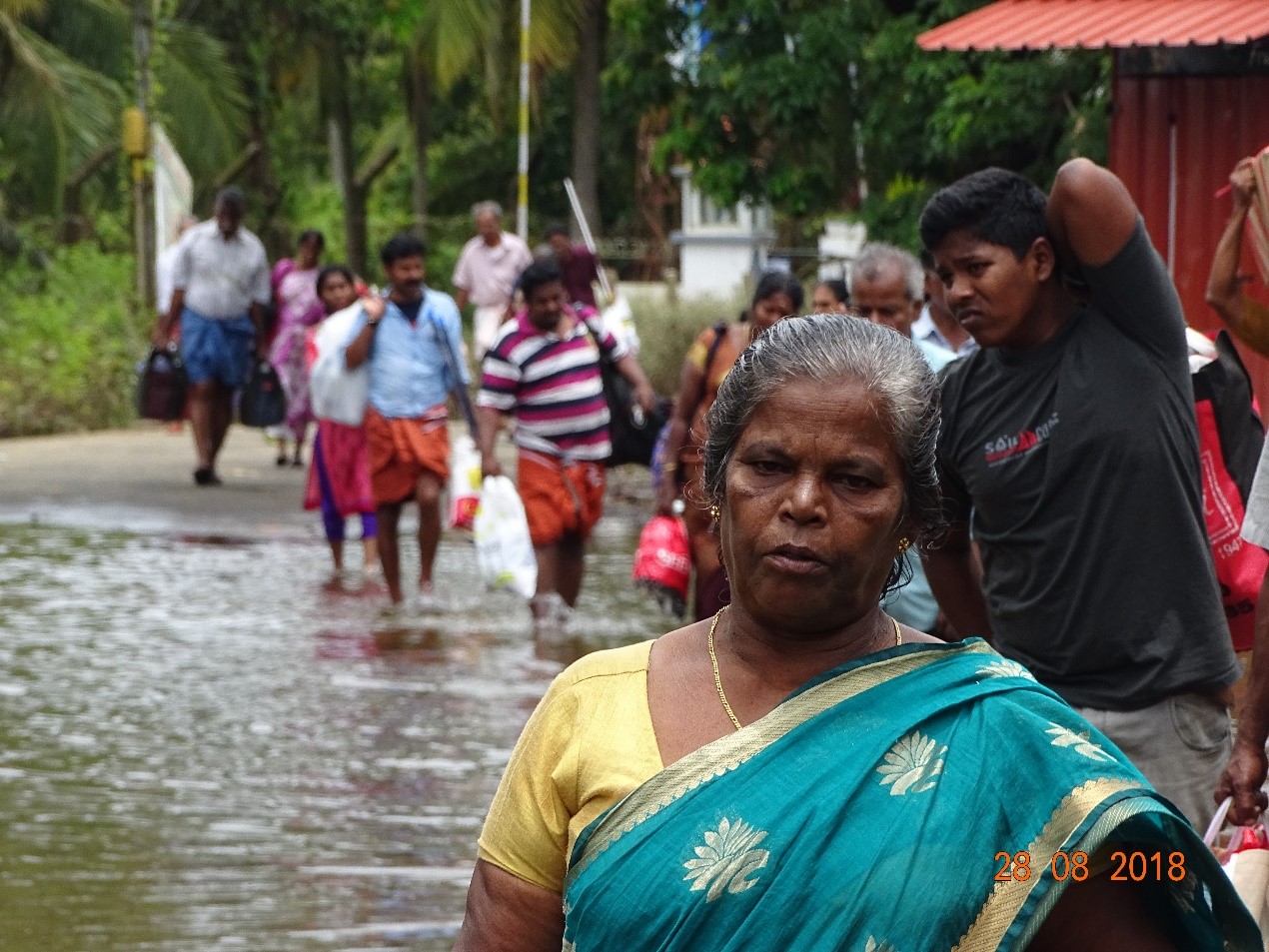 Kerala, 6 Sept 2018 – 483 people died due to heavy floods that hit the state of Kerala and a total number of 223,139 people are taking shelter at 1,500 relief camps.
The water levels are receding gradually, however, it may take the water to drain out completely given the volume of inundation.
The Times of India, a local newspaper, claimed that 50 people died due to communicable diseases, a fortnight after heavy rains and flooding.
Six people are affected with leptospirosis while 34 are suspected leptospirosis deaths. Nine died of fever and one of dengue.
Nearly 200,000 people are not able to return to their home for at least 6 months as their properties have been washed away by floods and landslides.
The floods also caused the loss of agriculture, particularly the standing paddy crop and horticulture that intensely impacted livelihood and food security of the population.
Currently, Islamic Relief India is coordinating with district and sub district government machinery, United Nations (UN), humanitarian agencies and other stakeholders.
Water, Sanitation & Hygiene (WASH) team has procured water testing kit and other material equipment in which one 4 horse power motor has been procured alongside other cleaning materials.